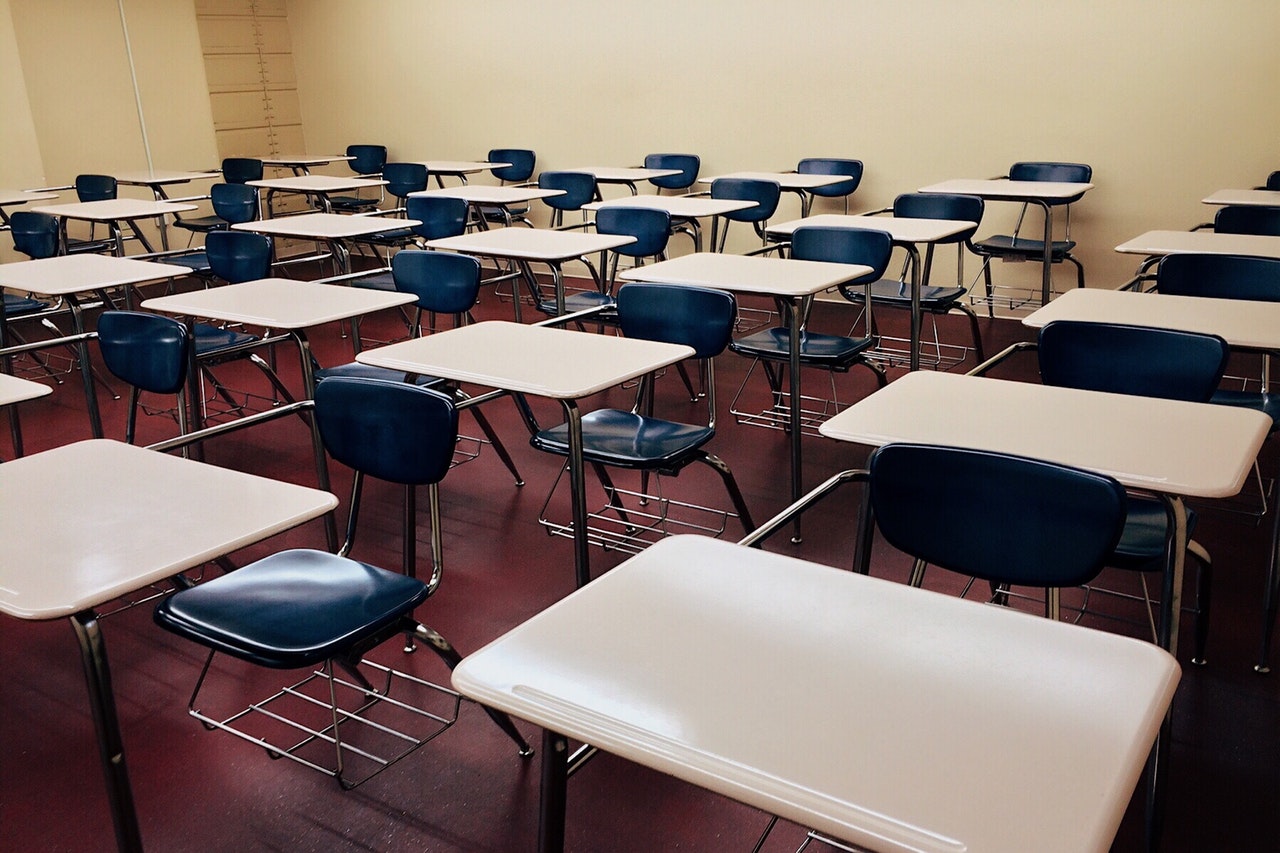 While I'm almost certain no one could predict this is what the school year would have turned into, it hasn't all been terrible. I am not the easiest or nicest teacher (based on my girls' moaning when I do schoolwork with them), but I absolutely love all the time I've been able to spend with them. One of my biggest regrets as a mom is not being able to give my older two the same amount of time their younger sister gets. I worked and many times work ended up coming home or I was completely exhausted and just wanted to get through dinner and bath time so I was able to relax and get in the bed. Thankfully, all that has changed now that I'm a stay at home mom. Recently, I started getting several emails from the school about the process for returning all school items, I got teary eyed. There's so many things I am disappointed that I won't get to experience again and here's just a few:
- Carline: Yeah, I know what you're thinking. I'm crazy because it's the worst, and truthfully it isn't the most pleasant activity that was on my agenda. One of the reasons I enjoyed it was because my ex-neighbor from across the street and I would catch up if we happened to be parked close to one another. Also, this was my daily uninterrupted reading time. I usually was able to go earlier and would have nearly and hour to get in some good reading. I didn't waste my time and that's apart of the reason I was able to read nearly 10-15 books a month.
- Volunteering: That was probably one of the most enjoyable things I was able to do. I was able to make connections and meet some wonderful moms as well as get some face-to-face contact with my daughters' teachers on a consistent basis. My youngest also had the chance to hang around other children close to her age. There was lots of playing and other activities provided that kept her entertained while I worked.
- Staff: I've had the pleasure to work with several different school staff members at every level and while I'm not disillusioned, most of the people I encountered were so nice (and not the forced smiley, nice kind of way) and appeared to be people that loved what they do. I got to throw a few college football jabs with one of the assistant principals, smiles and jokes with random workers as we passed one another, and a host of other things that made being in the school a great experience. We were always made to feel like family and it happened immediately when enrolled in 2017. We loved the staff/school so much that we chose not to transfer when we moved into our new home.
-Kids: I know that what we see on social media isn't mostly of kids being great, but the kids I ran into were super sweet, polite, and always made my youngest feel like the cutest kid in the world. I was completely amazed at the conversations some of the young guys would have while at the book fair based around their excitement about another book in a series they were reading. My heart was full knowing that in spite of what the television or other forms of media portrayed, I was able to see something completely different because I took the time to go into the school and be present. There's so much insight that can be provided about kids and their young minds simply by going into a school building during the day and just observing.
-Planned activities: Our school did a great job at planning monthly activities that were fun for the entire family. Whether it was a science night or a fun run, everything was planned out really well and we got to be beneficiaries. I can admit this was a little different than what we had previously been exposed to in South Carolina, but it was a welcomed change. It also was rewarding to find out that high school seniors were able to get needed service hours by serving as volunteers at these events.
These are only a few high points of the great school my children attend. I'm sure I'm not the only person that misses the classrooms or the teachers...so tell me what do you miss the most (aside from some quiet time while the kids are gone)?