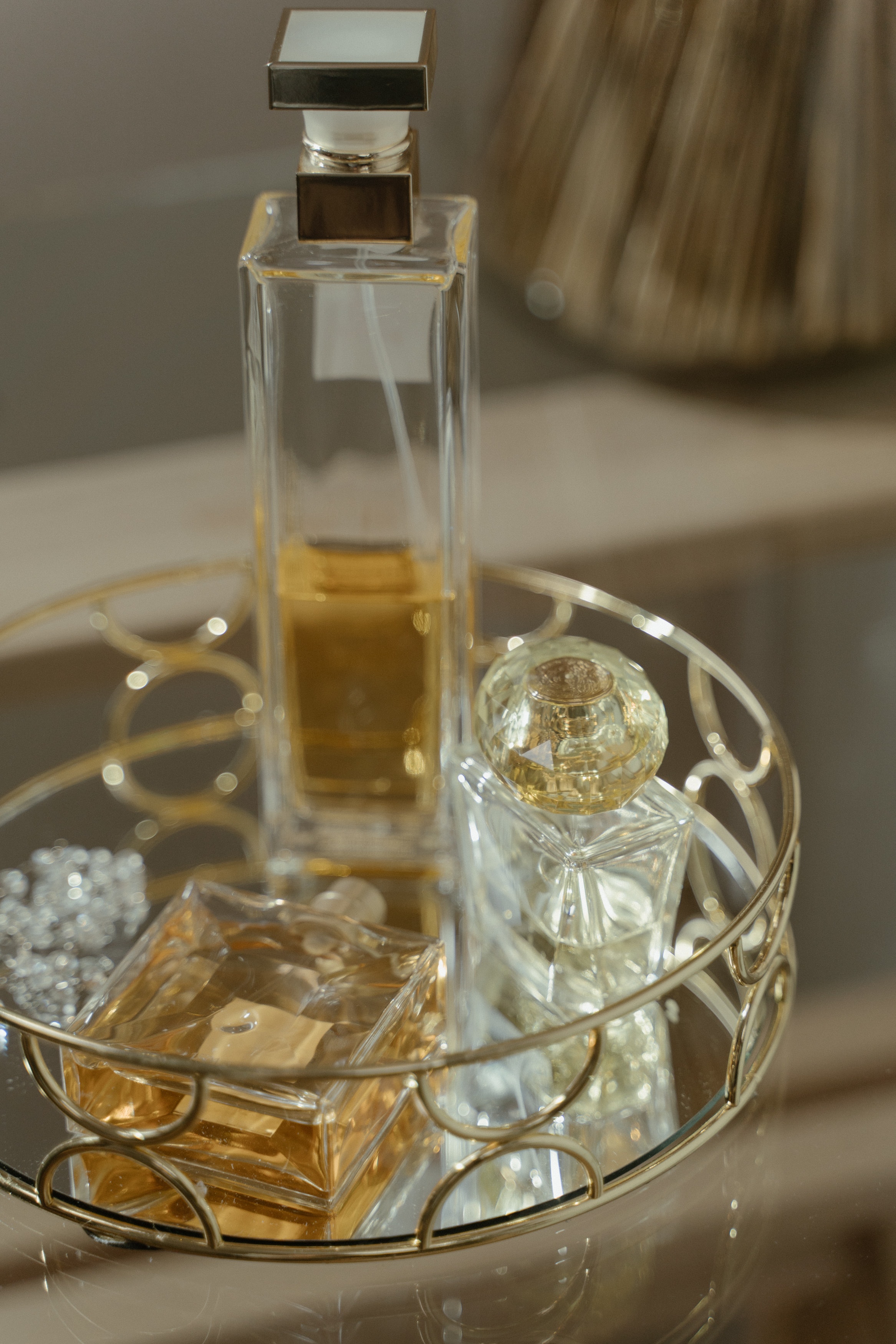 Product: My 3 favorite (current) fragrances
Initial Thoughts: Christmas is slowly approaching and I feel like it only makes sense to share a few items that might make a great gift for someone or yourself. As I've mentioned on my social media, I was in search of new scents and I've found some that smell amazing. Let me go ahead and say that if you aren't willing to spend a few coins you may have to get a rollerball or travel spray because these aren't the cheapest, but they give what needs to be given for sure! As I've stated in my blog from last week, there are only a few things I'm willing to splurge on and perfume happens to be one of those things. These aren't in order, but here they are:
1. Valentino Voce Viva- Based on information found via Google, top notes are Mandarin Orange, Bergamot and Ginger; middle notes are Orange Blossom and Gardenia; base notes are Vanilla, Tonka Bean, Musk, Sandalwood and Oakmoss. I enjoy wearing this for special occasions as well as when I want to wear something nice without it being overwhelming. I don't get out as much as others, but I'm not one to waste money so I make sure to make the most when I have the chance to wear it. I randomly received this as a sample at the end of 2020 and fell in love. It took me a while to commit since we were still in the house, but once things slowly started opening up I decided to go ahead and take the plunge.
2. Kilian Love, Don't be Shy- By far the most expensive, but I promise it is worth every penny (to me of course!). I first heard of this via Jackie Aina after she met Rhianna, but I never really found it and of course the price made me a little hesitant. Recently during the Sephora sale, I purchased a sampler pack. Out of each scent included, this is the only one that made me go back again. I have purchased a full sized bottle so that should tell you how much I like it. The notes in this include: Marshmallow, vanilla, and orange blossom. I wish I could explain it, but I honestly have never smelled anything similar. I love this and wear it when I'm going out and am a little dressy. While I know several people have purchased this, I'm almost certain that this scent is not something a lot of people around you will have so that makes this even more of a great buy.
3. Michael Kors Gorgeous!- This is another scent I got as a sample and knew I would have to get a bottle. Out of the 3, I feel this one is the one I'd wear the most on a daily basis. Let me say that I'm not normally into floral scents, but this one won me over. Jasmine, tuberose, ylang and orange flower are said to make up the white floral bouquet. This smells light, but strong enough to catch attention. (I'm not sure if that makes sense, but you won't pass someone and that's all they smell unless you are heavy handed).
While I haven't been to a perfume counter in forever and there are several I want to smell because of the reviews I have read, these are some that I personally have in the stash and I feel I got my money's worth. What are your go to scents?